Report: Segambut Charity Park Run
By Aiman Cheah
Date: 31 July 2011 | Sunday | 7:30am
Venue: Football Field, Desa Parkcity
Category: Family
Distance: 3km
Position: unknown
Time: about 17 mins
The last event before the month of Ramadhan. It was more of the family outing until I found out that I had to leave early after the race. Thinking that the flag off would be 7.30 a.m., I reached the venue as early as 7.15 a.m. However, by then, the parking bays were full. Had to double park which I thought was good as I would be leaving right after the race.
The park is scenic and certainly good for morning walks or jogs. I just jogged at a slow pace so that my children could follow without much problem - actually too slow for them as they hardly gasped for air!
We completed the race too slow... no medals. However still a lot for individual events. No certificates too...
After claiming the goodies bags, I had a cup of milo and headed home.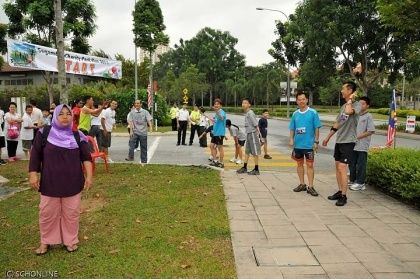 The 'manager' waiting at the finishing area. Picture courtesy of FuzzyLens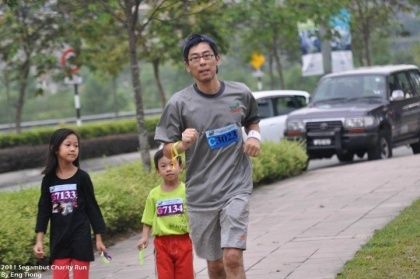 About 100m from the finishing line Picture courtesy of Mr Tey Eng Tiong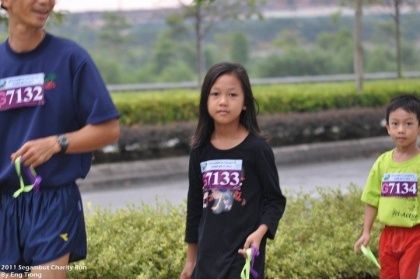 Afiqah & Akmal too tired to run? Just 100m away from the finishing line. Picture courtesy of Mr Tey Eng Tiong
Wishing all readers Selamat Berpuasa, Selamat Hari Raya Aidil Fitri dan
Selamat Bercuti...