Report: MS Day Walk
By Aiman Cheah
Date: 20 May 2012 | Sunday | 8:00am
Venue: Taman Tasik Titiwangsa
MS stands for multiple sclerosis. Multiple sclerosis (MS) is a neurological condition which affects around 100,000 people in the UK. Most people are diagnosed between the ages of 20-40, but it can affect younger and older people too.
Almost twice as many women have MS than men. A substance called myelin protects the nerve fibres in the central nervous system. In MS, your immune system, which normally helps to fight off infections, mistakes myelin for a foreign body and attacks it.
This damages the myelin and strips it off the nerve fibres, either partially or completely, leaving scars known as lesions or plaques.
It has been almost a month from my last 'competitive' run -
Jogathon Warisan
. It has also been 10 days after suffering from stroke. It is quite frustrating to have a DNS - Negeri Sembilan Masters...
I have not fully recovered but I take the opportunity to walk with my children.....quite bored to be sitting at home all the time.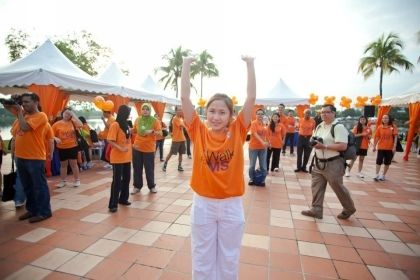 Warming up before the walk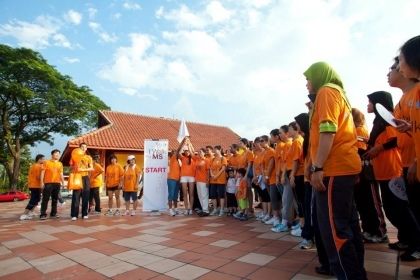 Just before the start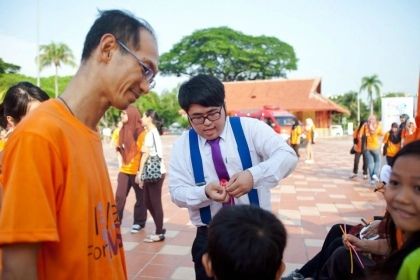 After the walk... while waiting for hand painting...angry bird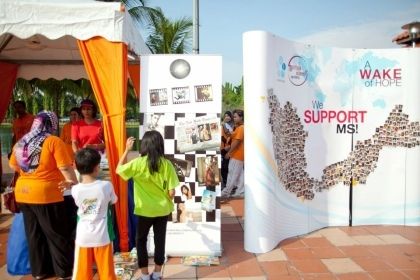 Guess who... Free Upin & Ipin magazines.
Pictures courtesy of
MS Walk 2012
.
I would like to take this opportunity to thank every one who has
wished mefrom a quick recovery
. Hope to see you soon in future events...