BHR Padawan: Nature Challenge 2012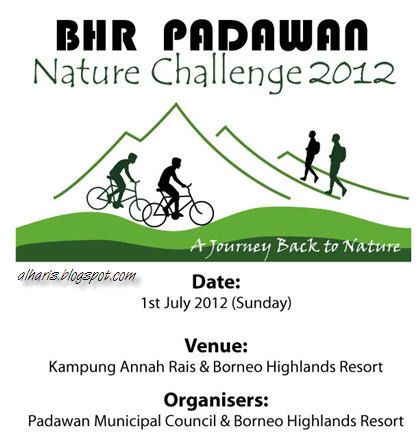 Date: 1 July 2012 | Sunday |
Venue: Kampung Annah Rais & Borneo Highland Resort (BHR), Sarawak
Website:
www.nc2012.borneohighlands.com.my
For the 5th year this event will offer cycling and trekking discipline for all level of fitness. There are experts (10km cycling + 15km trekking), amateurs (15~10km trekking) and lady-Only (10km trekking) categories.
More detail... check the website above.. Maybe Aiman could give hints, who did the
BHR Padawan. 2011
.
..from Aiman Cheah