Week02 - Dec 2007
Last week I did 3 training run between 40-25mins. I changed the training route to Harvard Suasana Golf Resort. Locate between the office and home. Dah muak dah dok lari kat belakang rumah (Kg Ladang Thye Eng – Semeling – AIMST). Quite tough ran along the buggy lane. Almost no flat road. Jalan bukit-bukit macam roller-coster.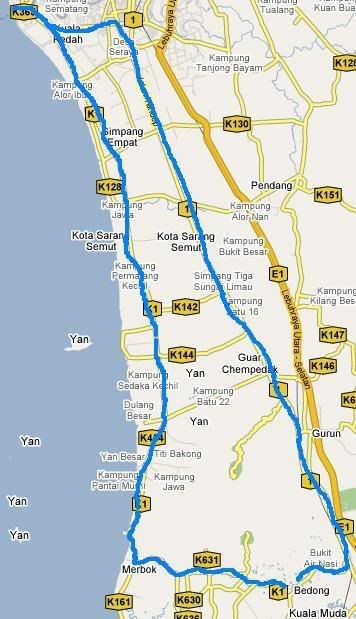 Saturday – Riding day.
With Riza, we went to Kuala Kedah via Merbok – Yan – Kg. Jawa. We stopped at Jetty Kuala Kedah for break-lunch before continue return via main road Kota Sarang Semut – Guar Chempedak – Gurun. 124km.
It was tough ride especially riding through paddy fields - strong wind blow across us. Kiri-kanan but not from behind. Aku rasa kayuh dah laju habih… but my speedometer still showing 30-28km/h.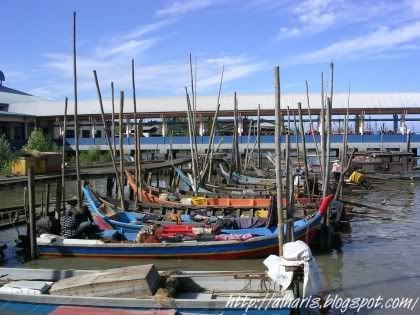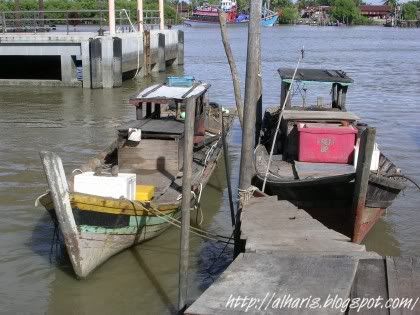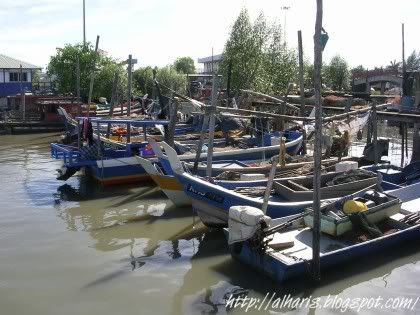 Labels: training