Mount Berembun Green Challenge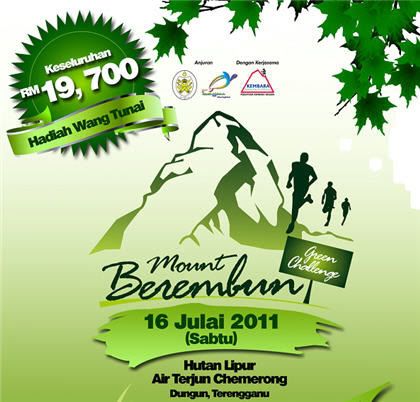 Date: 16 July 2011 | Saturday
Venue: Hutan Lipur, Air Terjun Chemerong, Dungun, Terengganu
Website:
kembaranegara.net
Contact: 012 371 5412 (Rafi)
I got no detail on distance and Mount Berembun height, so ring the telephone on website for further info. But seem tempting for me. Tengok form pon sudah stim - green color. My fav. Anyone kena racun? ..or need a cure?
Left a comment/message here. Cukop korum, kita ON.