Thumbnails: Sexy football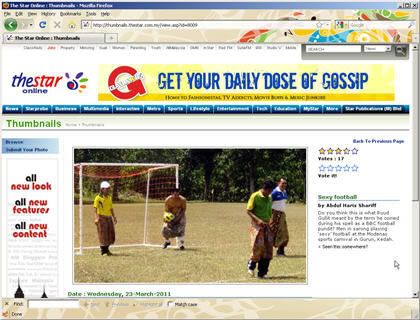 My
7th photo
was published in TheStar today. Emm... not "RM50 Winner" again for me. Usually the winners are among the accident photos. I dislike to snap and share any photo like that – scary. Anyway, gumbira already when my photo was selected in thumbnails@TheStar.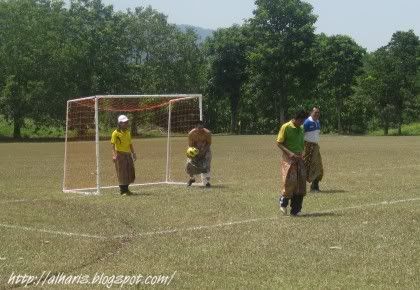 The photo taken during my company events – Karnival Sukan. A lot of in-door and out-door games were organized on that day such as Badminton, Sepak Takraw, Futsal, Tarik Tali, sukaneka type and finally a batik sarong football.
To my readers if you like it, feel free to vote my photo to be photo of the days –
Vote!
and no-Vote.
Terima Kaseh.
Labels: newspaper, thumbnails