Thumbnails: Amphibian Cup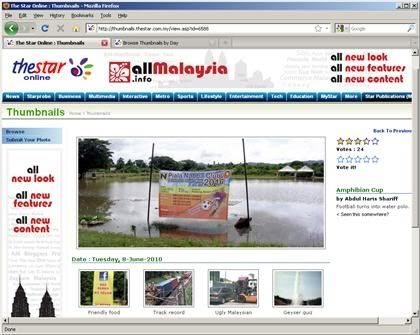 Captured this photo on last Saturday on the way to
project site
@Sungai Lalang. The 9 side football supposed start on that day but heavily rain on Friday night, the field became flooded. The organizer already setup the tents a day earlier. The games cancel on that day and bring forward on 26 June.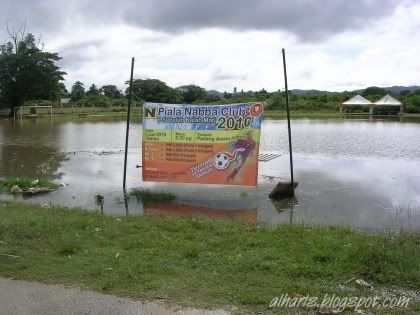 If you find interesting, please vote at
thumbnails.thestar.com.my.
Previous thumbnails photos
Greenhouse
,
Flush of Success
,
An Error
,
Still got it..
and
Cat Burglars
.
Labels: info, newspaper, thumbnails