Thumbnails: Still got it..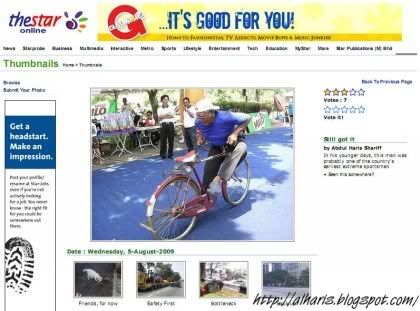 My
4th attempts
in Thumbnails@theStar. Mmmmm.. miss the cash prize again. But it is nice feeling this photo published in the newspaper. I captured during my
Baling International Duathlon
couple of weeks ago. He showing his skill while we waiting for prize ceremony.
If you found interesting, please
vote
for me - Thanks.
My previous thumbnails photos in theStar were
Greenhouse
,
Flush of Success
and
An Error
.
Anyway, today thumbnails winner pic is awesome.
He deserved
.
Labels: info, newspaper, thumbnails