Thumbnails: Cat Burglars
Another attempt for RM50 on
thumbnails theStar
. Captured this photo after finish hiking the Gunung Jerai during Labour Day with my office-mate. We drop by Merbok market for meal at 5pm. The tauke just arrived and setup for Pasar Malam.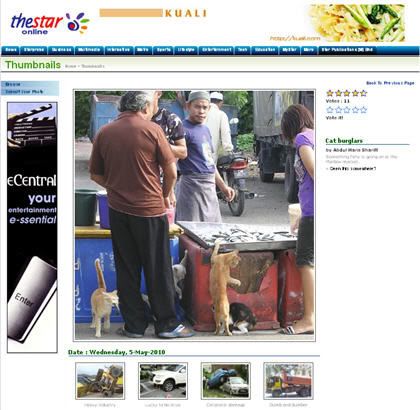 This is my 5th photos on
thumbnails
. Jika menarik.. kindly vote this photo
here
.
Thanks!
Labels: info, newspaper, thumbnails