Thumbnails: Open up and say 'aahhh'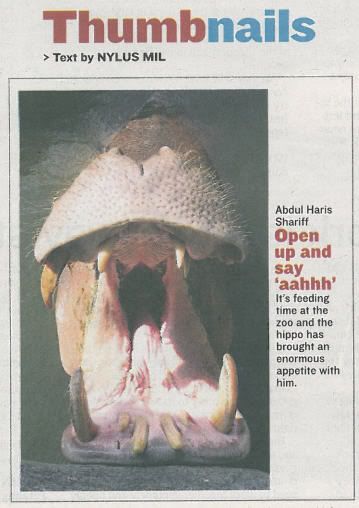 A photo taken during
day trip to Songkhla Zoo
published in the thumbnails@theStar newspaper today. Photo of hippo open wide his mouth. I think one of source income of Songkhla Zoo beside entrance fee is feeding. They allow visitors to feed animals. Visitors must buy food which prepared near cage between 10~20 baht.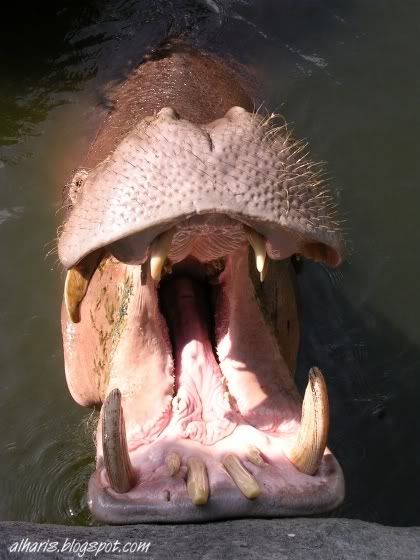 So whenever visitors came, slowly they came near and hoping to feed. For this hippo, there is no food prepared nearby. I just pour some mineral water in his mouth.
If you like it, please vote ya! -
thumbnails.thestar.com.my
.
..Many thanks.
Labels: info, newspaper, thumbnails