Kayuh naik Gunung Jerai
While me and Riza were gone for Penang Baithlon at Taman Belia (Youth Park), the other SP Bikers had their own menu.
Climbing Gunung Jerai with roadbike.
I been informed that the Kedah cyclist team coach by Rosman Alwi doing it at least once a month... - climbing the 1217 metre mountain.
The first rider reach summit about 1hour and 15min cover 12km distance. They start from
Taman Rekreasi Gurun
.
Seriau aku.. takut cramp dan tak sempat bukak kasut. Kalau kayuh naik, aku pakai sport shoes.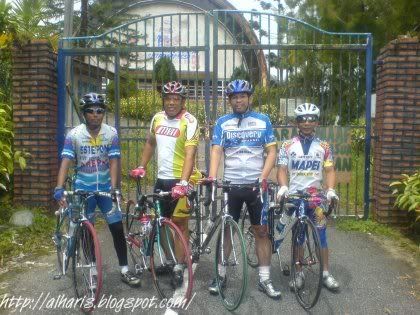 Art, Brahim, Wichan & Fauzi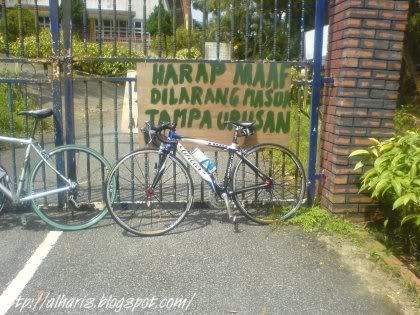 Jerai Resort - Habih jalan.