Press Run 2008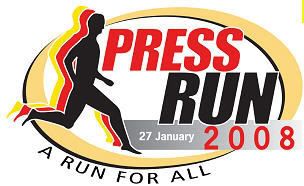 Date: 27 January 2008
Time: 7.00am
Venue: Padang Merdeka, Kuching, Sarawak
Distance: Men 15km, Women 10km and Children(<12yrs)/VIP 5km.
Offer only 3 categories. Men, Women and Children. All open categories but the winning prize... lovely. A cash, flight tickets, electric appliance, vouchers and etc.
And for lucky runners.. fuyoh! lagi hebat dari runners champion.
Form available at Forms and Events section.
..from Tey
Labels: event