LunarGlide+2 review
Penang Bridge Marathon result is out now. Click
here
.
I finished half marathon distance in 1:55:27.53. Nearly 3 minute earlier compare to recent
PJ Half Marathon 2011
- 1:58.08. I'm not setting any timing except target to cross finish line without walking. Glad I could make it.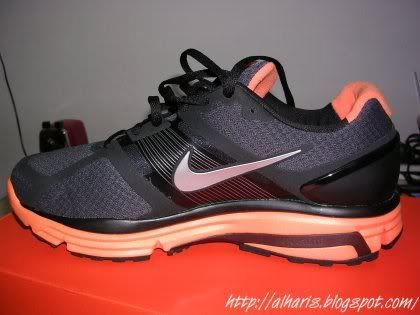 I wore
my rusty Nike LunarGlide+
last Sunday. Initially I was thinking to retire that pair of shoes. Buat pakai pi jalan-jalan and going to office. But
my new Nike LunarGlide+2
really troublesome. My legs hurts after did 3~4 long run training and racing @PJ Half. I had to do run-walk-run after reach 10k.
The LunarGlide+2 design abit different compare to LunarGlide+. They tight together lidah dengan kasut (I don't know technical term for that) so dia kasi problem bila nak bengkokkan kaki ke betis. Buat pakai jalan2 takpa, tapi after 10k run...peeeh sakit.
So I did minor surgery on that pair of shoes.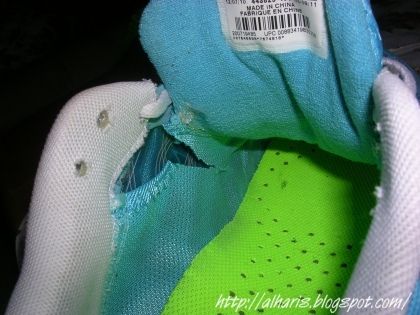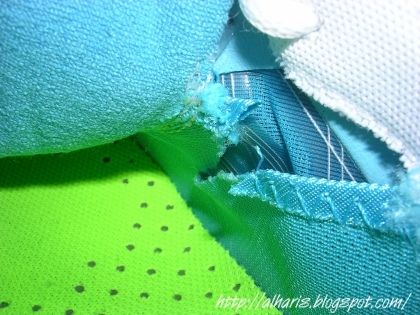 Test ran less 10km with modified LunarGlide2+ shoes is fine. But I need a long run test with it. Maybe in couple of weeks, before back to racing.
@APBIM, surprisingly first time my LunarGlide+ kasi sebijik blister on my feet after the run. I don't know why... Maybe because of socks, shoes got no absorber or kaki structure aku dah berubah? But after this I'm thinking about
my trusted Nike Pegasus
.
I don't want to try-test-try. Running shoes are expensive. Mau pakai Bata boleh tapi terima lar side-effect dia. For me, LunarGlide+2 is not suitable on the run... bawa pakai jalan2 memang dapat byk attraction :P
I have to bear with it for couple of years or maybe I put for auction. Anyone? Start with RM250.. Retail price was RM399.